Following on our ongoing campaign mixing historical with hysterical matters Victorian our recent game saw a German massed assault on a smaller British force holding a ridge and wood line with a smaller detachment of Guards and Rifles in a forward position defending a walled farm - sound familiar?????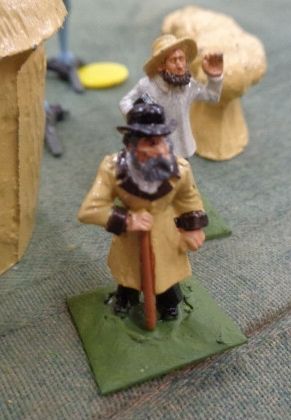 A quiet English countryside sees 2 suspicious characters with incredibly dodgy fake beards asking the locals for directions in what they assume to be a Welsh accent - they b'aint from round eres lads"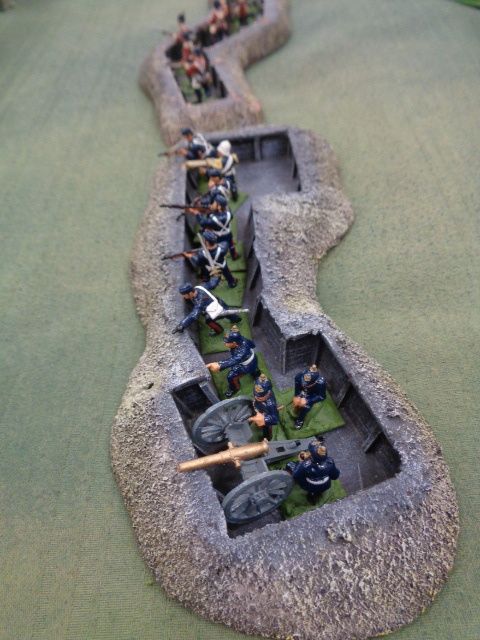 Trench lines dig it at the bottom of the hill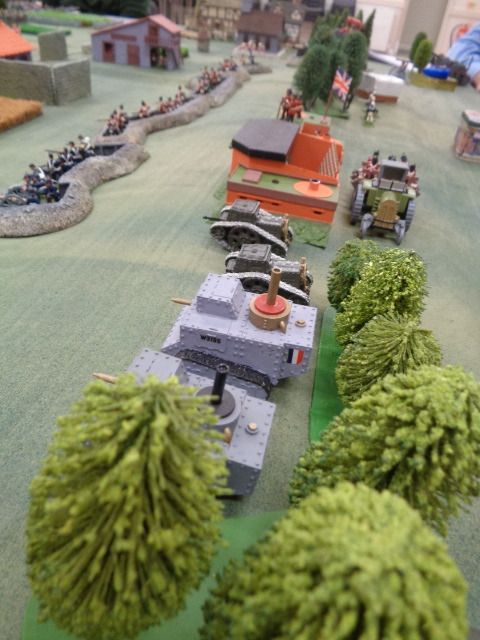 And steam vehicles stand ready to advance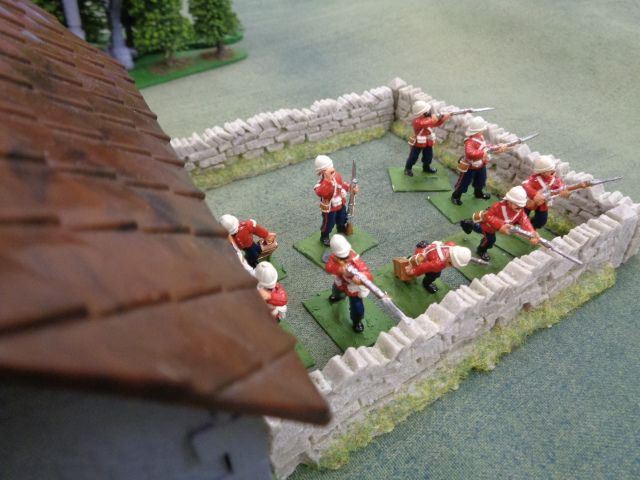 1st Army Corps lads from Aldershot are resplendent in their 1890 Experimental white home service helmets and anchor one flank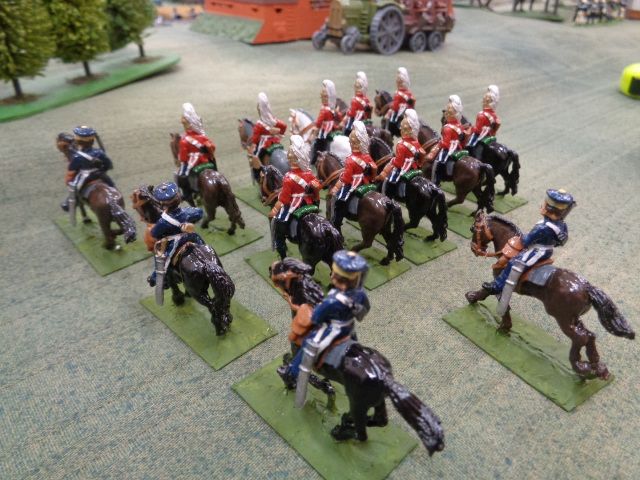 And the Household Cavalry mass in the reserve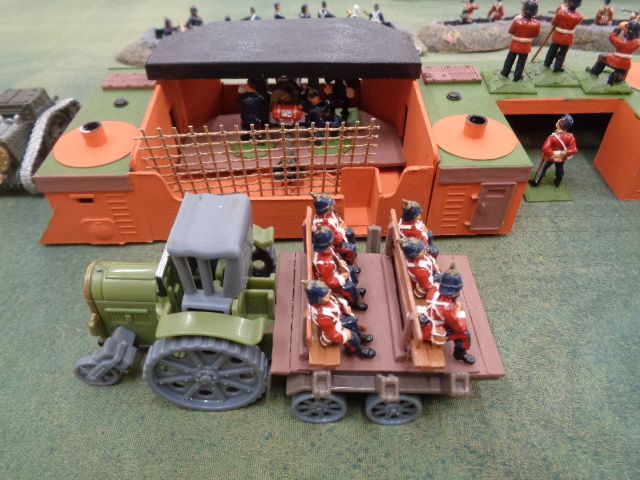 Along with a mobile infantry reserve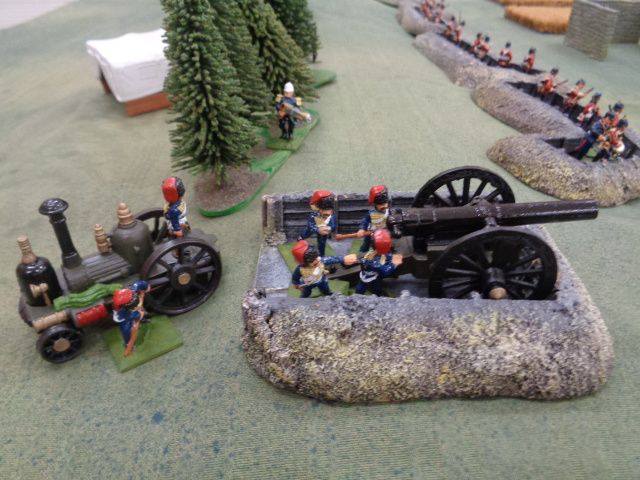 And Brunel Battery, RSA (Royal Steam Artillery)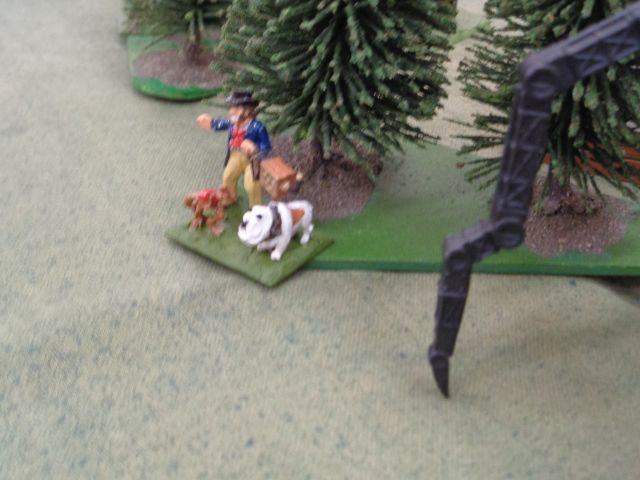 And a morale booster good old John Bull plays patriotic tunes on his organ!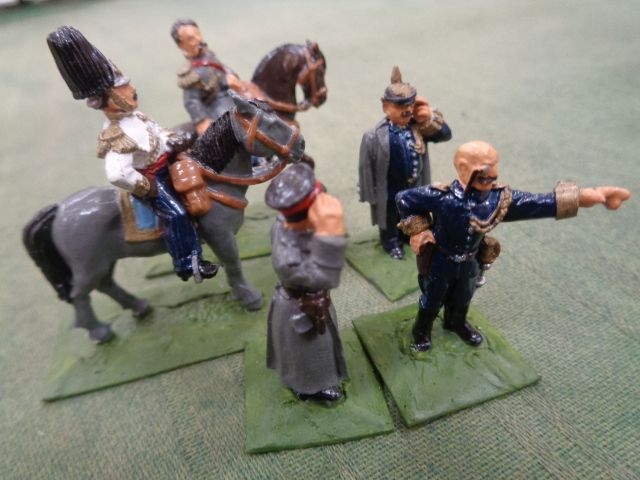 The Prussian command considers its options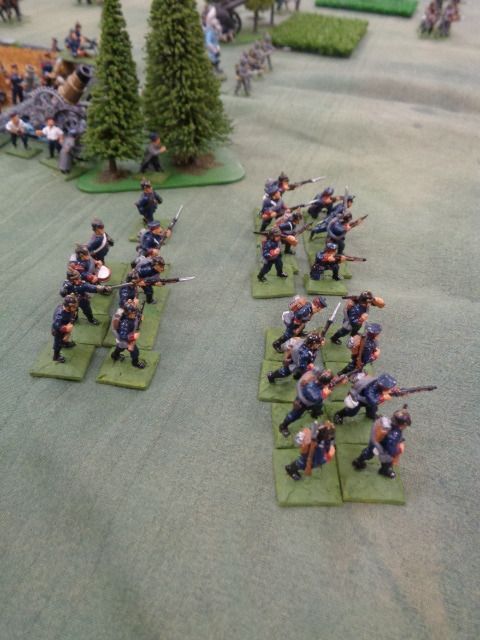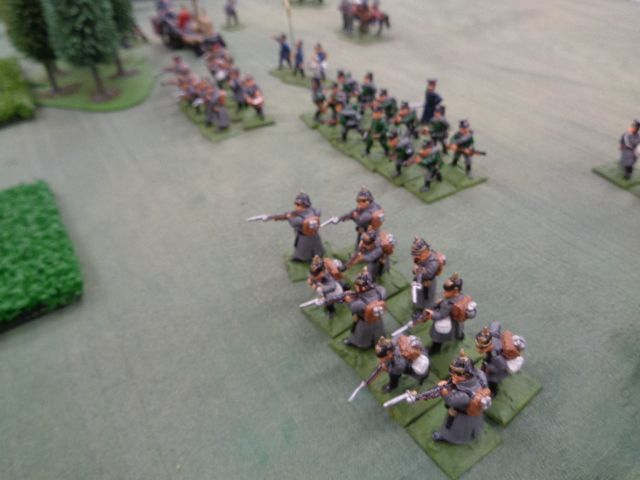 And launch massed infantry assaults across the front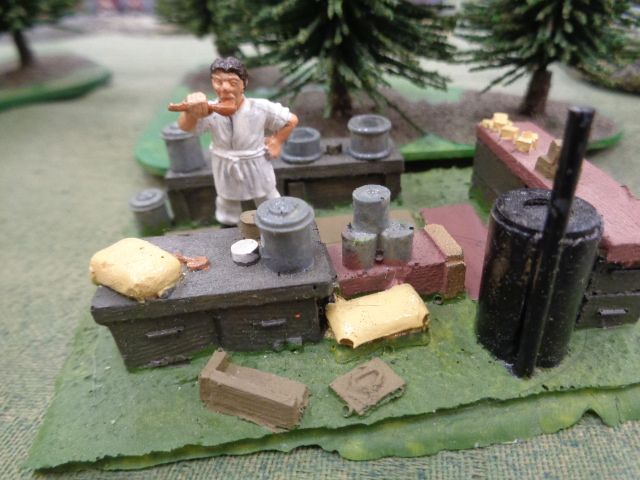 Whilst the Brits have more pressing concerns - "do you know what it is like to make soup for 1000 men in this heat sir?"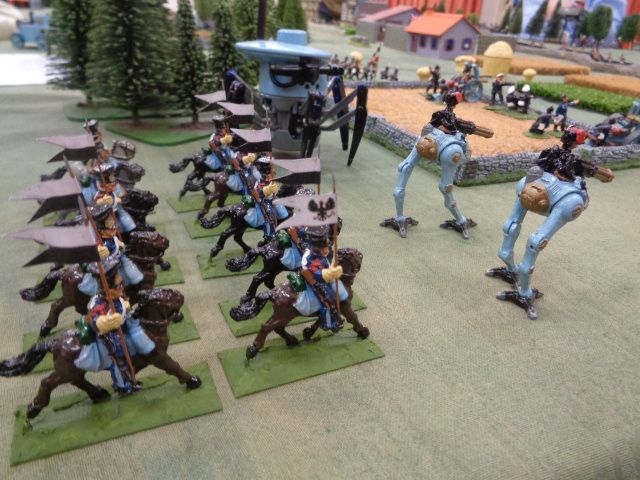 With Uhlans and infernal machines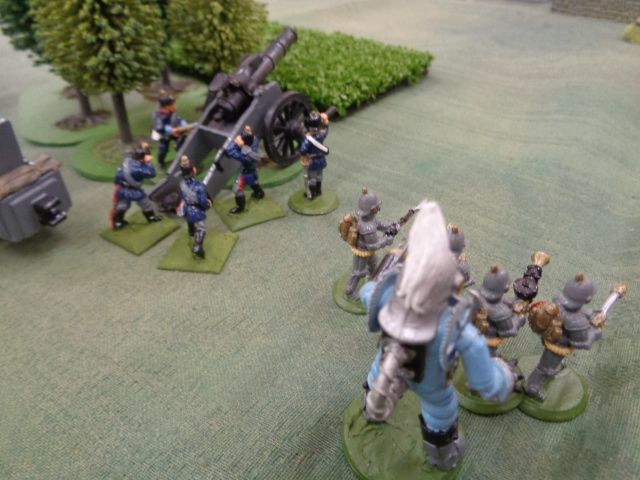 Siege guns and robots too - the filthy Huns!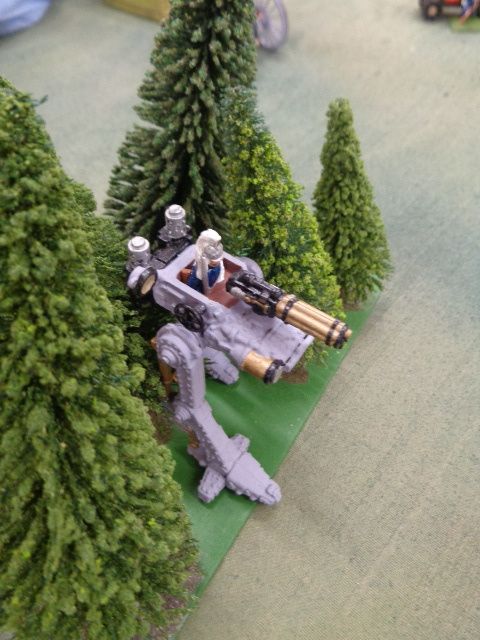 Not like our own splendid Mechanised Dragoons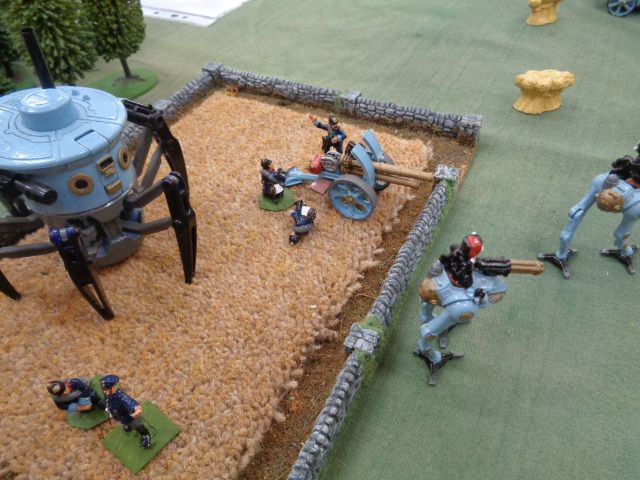 Advancing across a broad front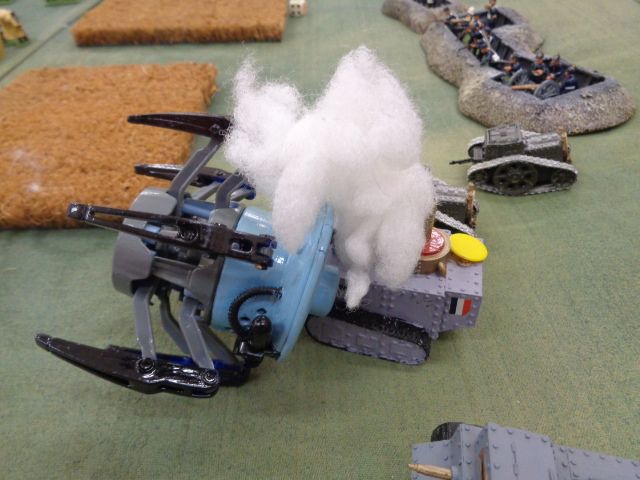 But easy prey for our gunners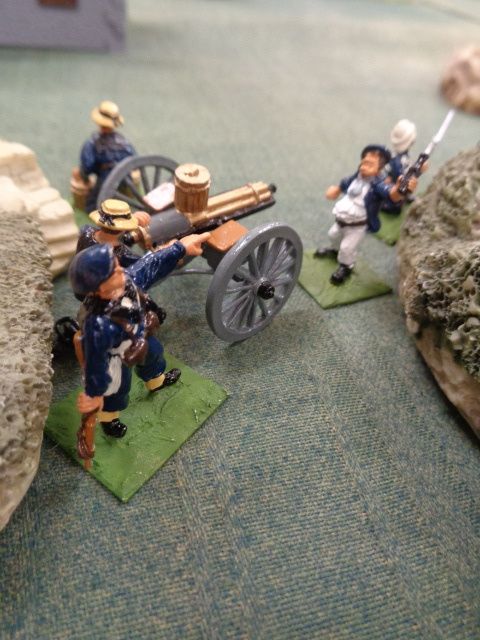 Even the Navy stands to - with Stoker Smiggins left in charge of the grog!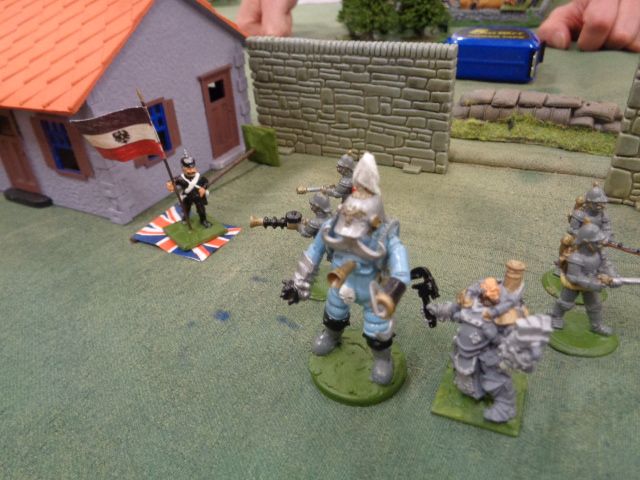 And my god they occupy the farm but are thrown out again by a bayonet charge across the yard - the Guards and Rifles paying dearly for the place of glory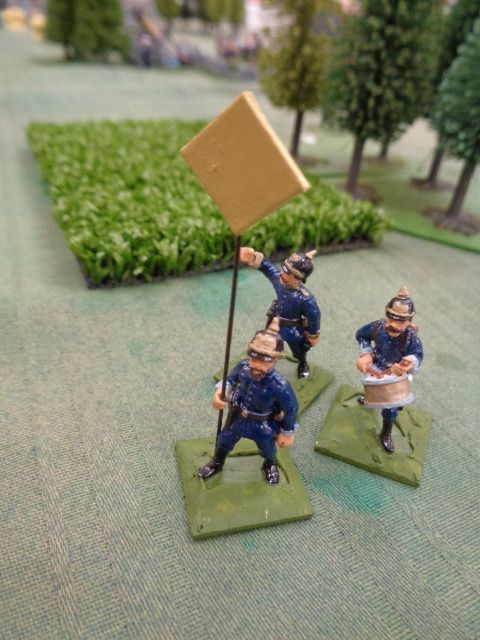 And Jerry's signallers call the retreat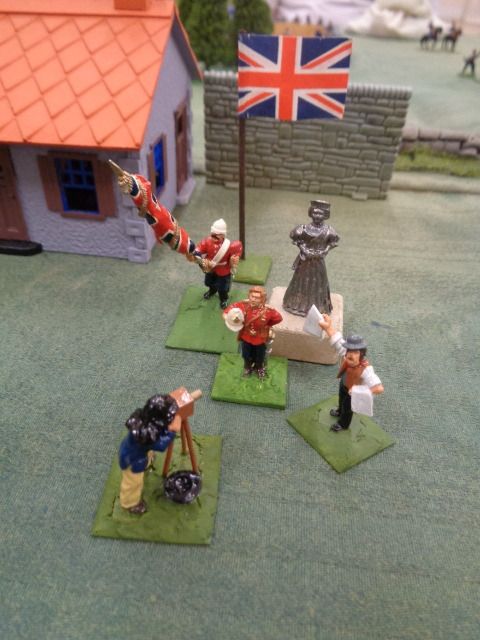 In recognition of their sacrifice and the pivotal role played by Lt Bromhead's section of good bayonet men plugging the gap, a VC, a memorial statue and photos for the London papers - BRITISH VICTORY OVER THE HUN - read all about it - enjoy - atb Tim