Some time ago, I started musing on further developing the SCW 20mm figures range by giving higher priority to accessory small sets, besides of just making large fighting troops groups. One of the accessory sets I had in mind was a small range of casualty figures, covering most (if not all) the troop types already produced. The first such set I commissioned had to be devoted to
dead/injured Militia women
--a commission that in my mind had compulsorily to be taken by the same artist having sculpted the
Militiawomen
, so as to preserve an alike feeling and look.
Well, the matter is that I've been delivered right today some pictures on the ultimate sculpts by
Angel Terol
; please take a glance on them and feel free to post your comments at regard:
As you can see, set is to comprise 4 figures in different, quite dramatical poses. Two of them are meant to lie dead or unconscious, while the other two are showing a lighter wound level.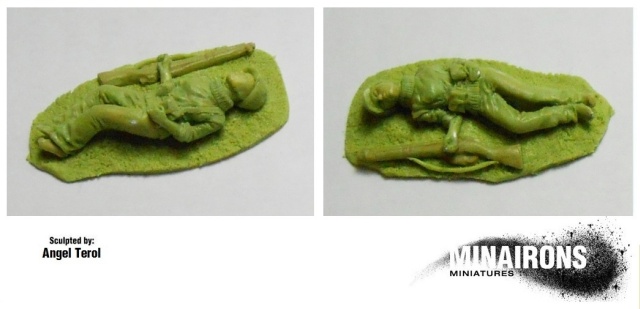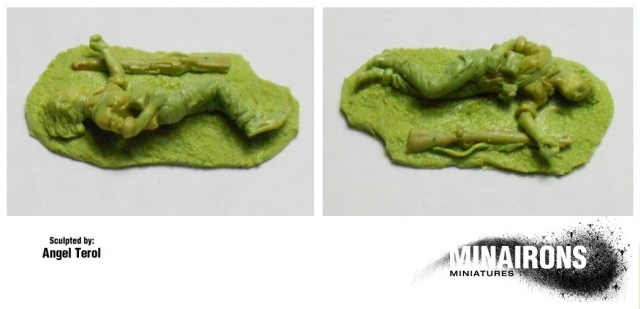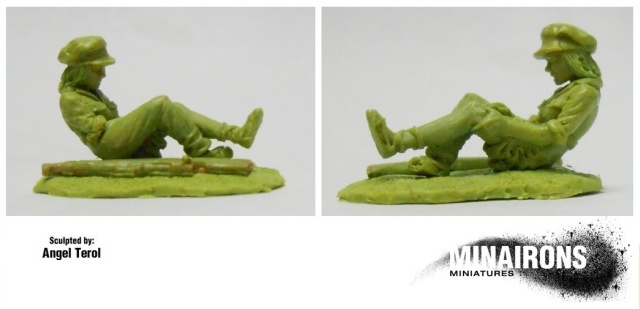 After some talk with the sculptor, we agreed the figures to be made with their stand apart, so as to allow him to sculpt the figures entirely from all around. Stands are quite thin actually, and enjoy small fitting holes so as to allow figures easy fixing to them. I guess this will also please you users!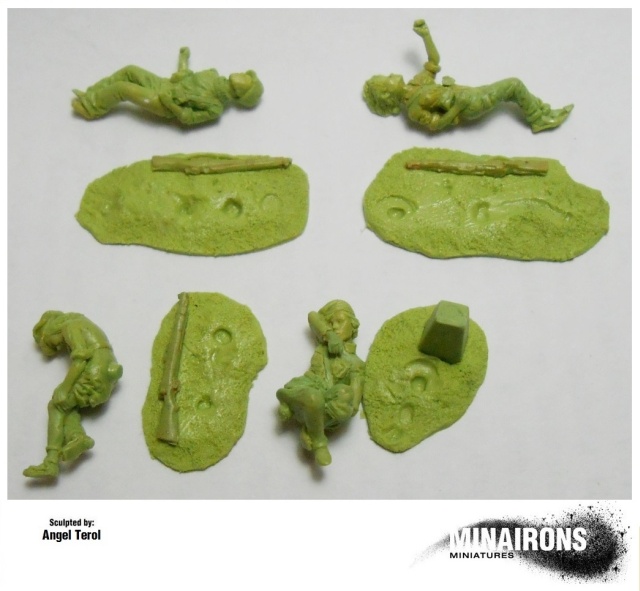 Lluís
www.minairons.eu
minairons-news.blogspot.com
www.facebook.com/MinaironsMiniatures